Picture Frame Sizes Guide
Written by Picsible
Last Updated: November 3rd 2019
Framed photos complete a home and makes it more welcoming.
Choosing a Frame Style is the first step and next you need to make sure the picture will fit.
Here is a guide on how to pick the correct frame size.
As at the time we are writing this article, we only offer the following frame sizes:
8" × 10"
10" × 12"
12" × 15"
16" × 20"
20" × 24"
20" × 30"
8 × 10 Picture Frames
8 × 10 frames are typically used for group photos and graduation photos. You should choose 8 × 10 frames if you prefer a wide or narrow look.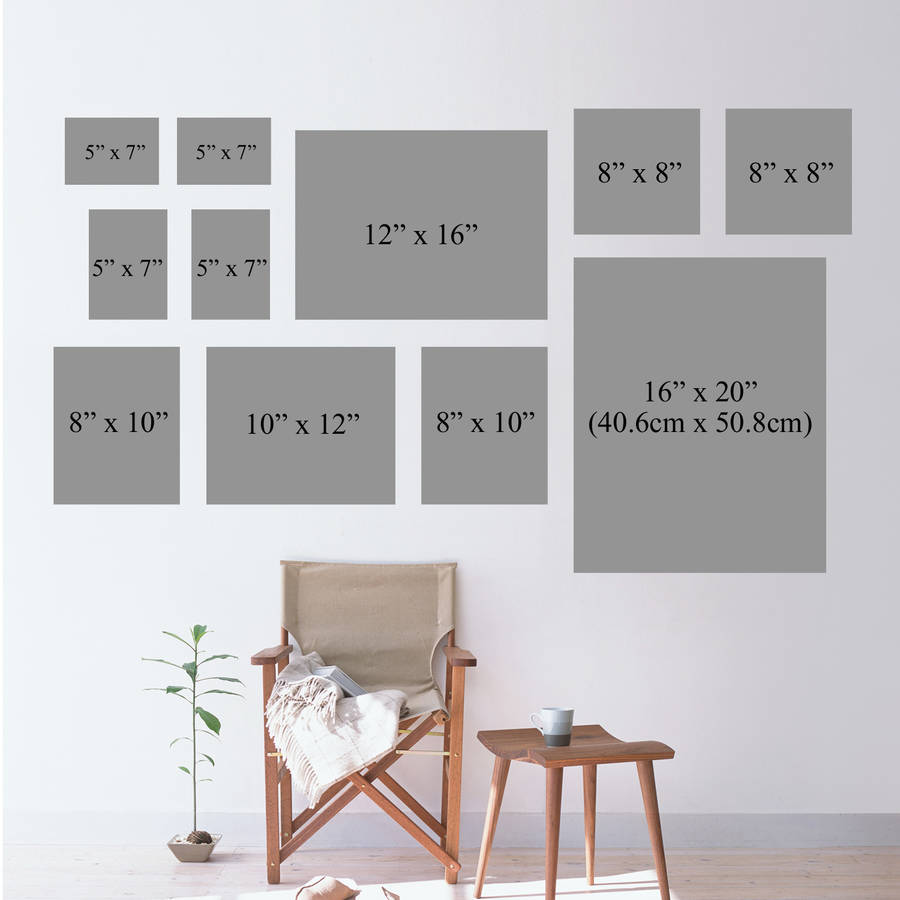 Use 10 × 12, 12 × 15 frames for family portraits or large group photos. Pictures that you want to draw attention to themselves when sighted.
16 × 20 - 20 × 30 Picture Frames
Frames from 16 × 20 upward are considered small posters so if you are using a photo this size, make sure the resolution is excellent. This will ensure the photo doesn't appear pixelated or blurry.
Tips for Choosing the Right Frame Size
1. Think of the Space
When trying to design your perfect frame, first consider the space you want to work with. If you are redesigning the space above a desk you will have different parameters to work with compared to a living room wall. For a confined space you need to decide if you want to include many small photos or a few larger ones.
2. Photo Type
Consider the photo you are planning to hang in the space . A family photo is typically printed in a larger size to showcase everyone's smiles, so it will probably need a thin and simple frame. On the other hand, a simple scene with only focus can be placed in a thicker, more intricate frame.

100% Happiness Guarantee.
Your happiness is our priority. If you are not happy about anything, let us know and we will make it right.
Start Framing